Facilitates extremely fast setting and bond times. Can be utilized to "build" or "mound" a surface to fill gaps. Also, allows for improved bonding on porous surfaces. Can be applied, based upon bonding situation, before or after Aron Alpha cyanoacrylate adhesives. Heptane-based which is more suitable for sensitive plastic substrates such as polycarbonate, Polymethylmethacrylate (PMMA), polystyrene, and ABS.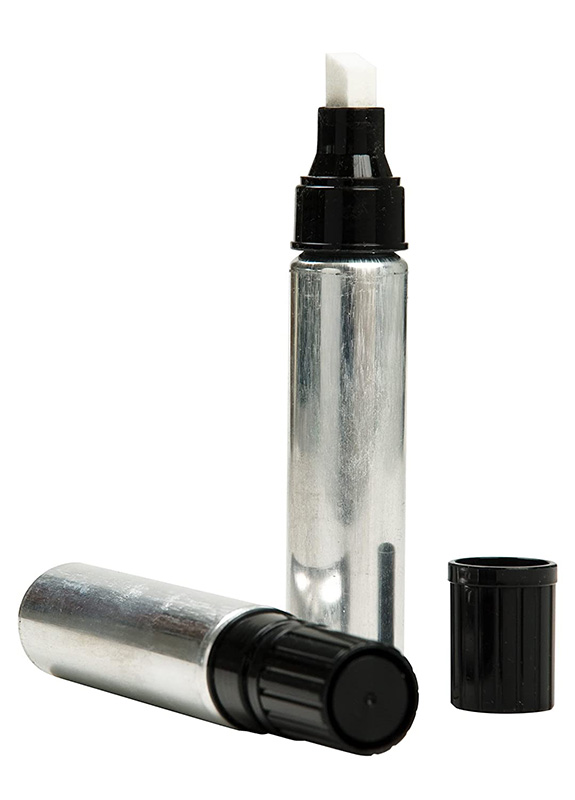 Gravity-fed felt tip flow applicator to apply primers, solvents, oils, water, and other materials to just about any surface including glass, metal, plastics, rubber, and wood. Compatible with cyanoacrylate adhesive accelerator (activators) and surface primers solvents.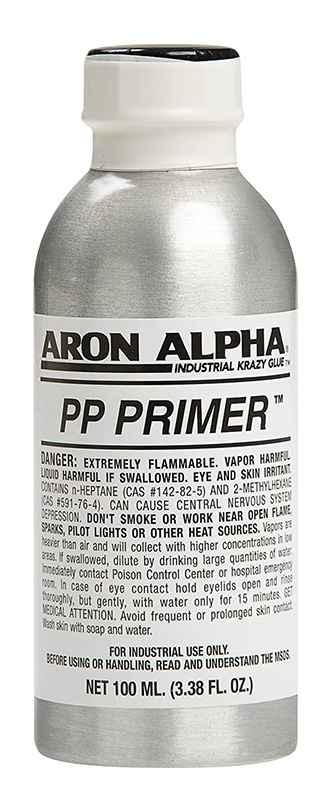 An adhesion promoter formulated for use with polyolefin and other low surface energy plastic materials such as polyethylene, polypropylene, and ethylene-propylene terpolymer (EPT) rubber. Use with Aron Alpha cyanoacrylate adhesives. Fast dry time and long on-part life.